Back to News List
Fruit & Veg Display Stand now available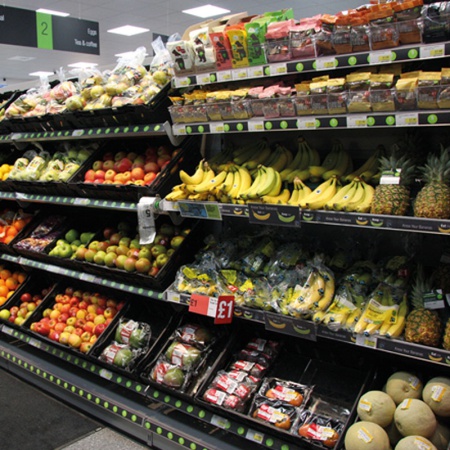 This specially designed Fruit and Vegetable Display is ideal for maximising your fresh produce. Sloping shelves are suited to an array of different sized trays, crates, boxes and baskets. This strong fresh produce display stand is perfect for shops, mini markets and market traders.
Shelves can be adjusted every 50mm to accommodate different sized produce. A number of accessories are also available with this high quality and aye catching display and it comes in a wide selection of sizes.
Available options:
Bay widths of 665mm, 800mm, 1000mm and 1250mm
Heights of 1200mm to 3000mm
Base depths of 470mm and 570mm
Please call us on 01279 870333 for more information.
Story By:
Uni-Shop
Date : 10-11-2016
By Unishop