Back to News List
5 Top tips to building a profitable retail display!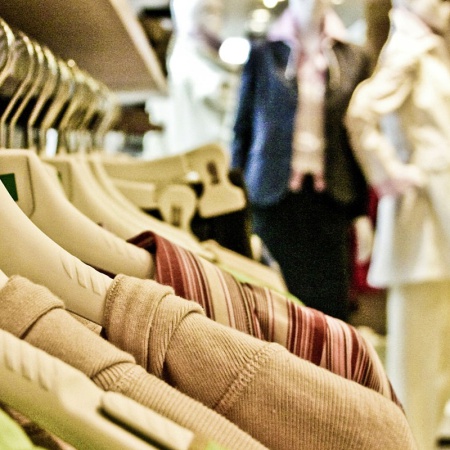 Uni-Shop has a vast selection of Retail Shop fittings to choose from. Here we give you 5 Top Tips to make your business a success.
At one point in your life, you have walked into a retail store and spent more money or at least time on items you didn't really have in mind before walking in. This is down to the retail shop display. The best displays are geared towards pushing you to more shopping. This piece highlights important tips you should incorporate in your own retail business.
Put your windows to good use
Instead of leaving your window bare for customers to look into the shop, you should focus on telling stories with each window. To create an eye catching display, put together items of a single colour theme that can tell a story about your retail shop at a glance. A good tip here is to avoid cramming up the space. Cramming up items in a window can create the impression that they are cheap. Sample your best products here and have only a few on display per window.
First impressions matter
Small retail shop owners make the mistake of lining up large counters that block or severely limit the view across the rest of the shop too close to the entrance. This is a wrong approach as customers will likely leave as soon as they can't find what they are looking for on those large counters. Instead of using large counters, use Slatwall Panels and Slatwall Hooks, short pegs and narrow shelves to display your items. With this style of display, your shop will always look full without need for stocking up merchandise excessively. It will equally give allow customers to get a good view of the entire shop at a glance as soon as they walk in through your doors.
Avoid long uninterrupted aisles
Long uninterrupted aisles won't get enough attention. Goods placed on such aisles will be skipped most of the time. Breaking up aisles with signs and displays is a good way to break off customers attention at the end of one aisle. It encourages them to take a closer look at other aisles, making them treat each aisle with a different level of curiosity.
Avoid dead ends
When setting up your retail shop display, you need to avoid situations where an aisle ends in a dead end. Customers may not be patient enough to go back the way they came, before being able to access other parts of your shop. Therefore instead of an aisle ending abruptly, make sure it seamlessly intertwines with others around the shop.
Feed on shopper's tendency to go right on entry
Numerous studies have shown that when shoppers enter a retail space, they first of all look towards the left but end up walking to the right and navigating the shop in an anti-clockwise motion. You will therefore be best served placing most of your most popular items to mirror this movement. In fact, some retail shop businesses have found success with encouraging customers to move right on entry. You can do this by offering freebies like candies on the right side of your shop.
Source: The Economic Voice.
Story By:
Uni-Shop
Date : 30-06-2016
By Unishop