Back to News List
New Aluminium & Glass Showcases available!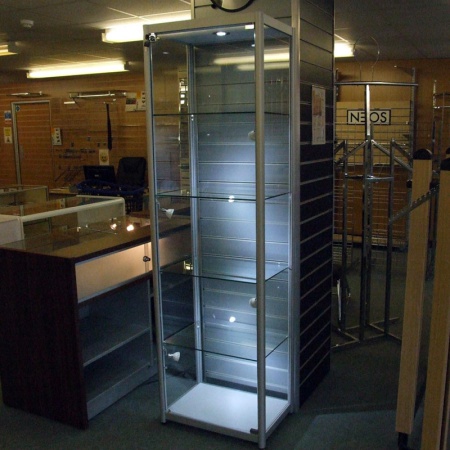 We are very pleased to have a new, exciting range of Aluminium and Glass Showcases. This new range has an attractive design to maximise your merchandise. Create a striking display with these feature packed Showcase Cabinets and Counters.
Features include:
Silver anodised aluminium frame
6mm toughened safety glass sides
8mm toughened safety glass shelve
Lockable storage areas and sliding door
20w halogen lights
Heavy Duty Feet
Integral ON/OFF Switch
Fused 3 Pin Plug
Uni-Shop have been supplying quality Aluminium Framed Retail Glass Showcase Cabinets for over 30 years. Our top of the range Aluminium and Glass Shop Showcase Cabinets create stunning retail displays and have built in practicality. Making them one of our best-selling lines.
Story By:
Uni-Shop
Date : 30-10-2016
By Unishop