Back to News List
Uni-Shop gives St. Elizabeth Hospice a new shop fit!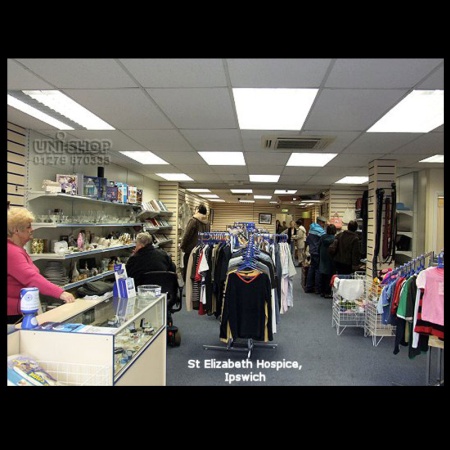 We have been busy designing and fitting out a new merchandising area for a popular Hospice Charity. St. Elizabeth Hospice in Ipswich is an excellent charity deserved the best, so we installed new Slatwall Panels and our Retail Display Shelving to make their products really catch the eye.

Additional Garment Rails and Twin Slot Clothing Rails were also used so clothes could be displayed effectively. Retail Dump Bins were also utilised for those impulse buys.

You can view the rest of the images in our Gallery.
Story By:
Uni-shop
Date : 07-07-2016
By Unishop