Back to News List
Happy birthday and a brand new website!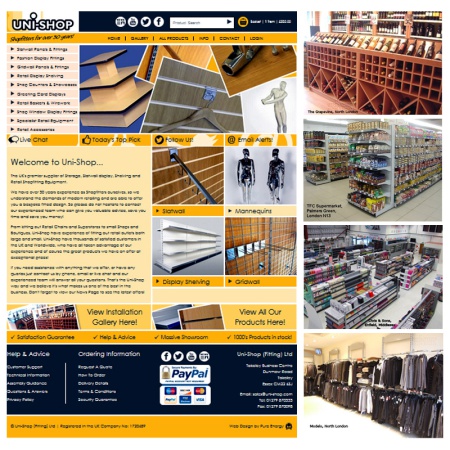 Yes it's our 30th Birthday and we have decided that after 3 decades of success, we would celebrate in style with a brand new website. So here it is, the all new Uni-Shop Fitting E-commerce Website!
This is no ordinary website, apart from employing all the latest features such as customer login, chat feature, exact postcode delivery charges and responsive technology, it aims to be simple to navigate and use. You can now order any of specialist products from the comfort of your PC, Laptop, Tablet or Mobile Phone.
We have always offered excellent products at fantastic prices but unlike many companies we also offer our experience. Our sales team have been with us from the start and can offer you invaluable advice regarding any of our products or shop fitting questions.
We hope you enjoy browsing our new website and look forward to you joining our long list of satisfied customers. If you have any questions regarding our services please do not hesitate to get in touch.
Story By:
Uni-Shop
Date : 01-08-2016