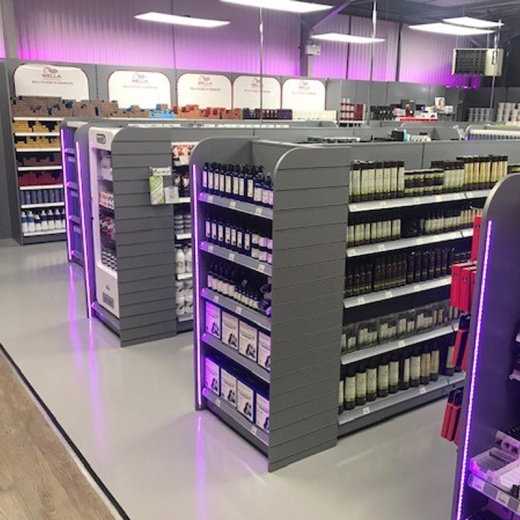 Retail Display Shelving
Nearly all shops have Retail Display Shelving systems, but as you would expect, there are many different types. At Uni-Shop, we have brought together all the best features of Shop Shelving and created a range that outperforms most others.
Manufactured from strength tested steel, our Retail Shelving Bays have been designed to withstand the day-to-day challenges. No matter what types of Retail or Commercial Shelving you require, we have put together an easy to order Shelving Range.
We offer Wall Bay Shelving Kits & Double Gondola Bay Shelving Kits, available in a powder coated jura cream or silver finish. With sizes ranging from 665mm, 1000mm or 1250mm wide we can cater for all types of business. Depth sizes are also catered for with sizes ranging from 200mm, 250mm, 300mm & 370mm. Each shelf has a standard 50mm pitch and can be adjusted to 3 separate pitch angles of 0, 20 or 35 degrees. EPOS ticket rails and extra shelves are also included to allow you to display more and add product information.
Uni-Shops Retail Shelving has been installed into thousands of high street retailers, in our 36-year history. Whether small local shops or national chains, we have the solution for your shelving needs. In addition to our Standard Shelving Kits, we also offer bespoke options in the following ranges.
Talk to us today using our Live Chat! facility to discuss all your shelving requirements.
You can view more Retail Shelving options below!